Highlights - Day 1
Add your comments about what you did on Day 1

I attended the following sessions on Wednesday:

Keynote Lunch - Dr. Michael Zastrocky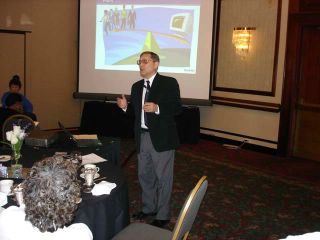 Enjoyed this very much. I plan to email him for a copy of his presentation. Anyone have the email - all i know for sure is @gardner.com????

Hands-on - Using blogs, rss...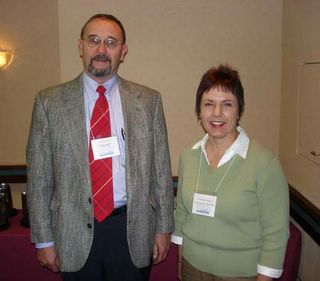 I don't have a lot of experience with blogs so this was very helpful. Decided to create a blog during this session that I might actually use...David and Alice did a very good job introducing this technology and other participants talked about how they are using them or a similar technology called "movable type."

Reception & Cash Bar
Bartender was tardy but didn't want to miss this VIP session. Food was great and my dinner!



p.s. After hearing the news this weekend - understand why one of the 4:15 sessions was cancelled. I thought I had heard that name before :=o