Highlights - Day 2
Add comments to this post about highlights from Day 2:

I attended the following sessions on Day 2:

8:30 - Vision of a Networked Learning Environment - Bb Presentation

I was interested in the other 2 sessions about Humanizing online courses but I attended this session instead to support Bb - I told had several conversations with Bb about why they should be a sponsor again this year at our conference. The presentation started with a cute video of young kids talking about teaching & learning as if they were college instructors. I also learned more about some of the upcoming features in future releases...

9:30 - Learning to Humanize your online course with Horizon wimba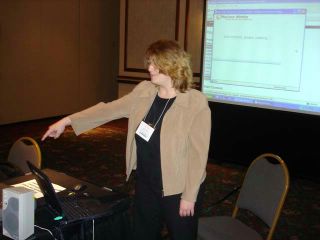 This session was hampered by problems with our Internet connection. Jody from wimba really had to wing it but unfortunately we were not able to see much of the product...

The Learning Objects session was packed during this time. I saw a presentation by Lisa and Donna at a recent Telecoop meeting and would have liked to attend this session but standing-room only.

11:15 - Enhancing Existing Courses - Hal Nees (Metro)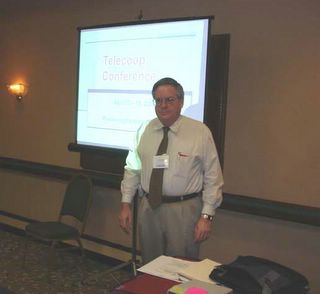 This was a great presentation - I learned a lot from Hal He had lots of good handouts like an "Online Course Review Check Sheet." I also remembered Hal because we both participated in the Online Designer Learning certificate at last year's Telecoop conference.

Noon - Keynote Dr. Darcy Hardy, Asst VC & Director of the UT TeleCampus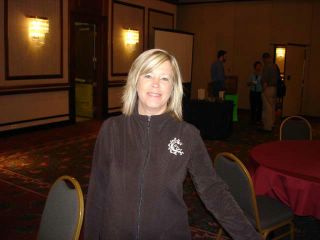 Another excellent keynote presentation!!!!!!

1:45 - Retention of Online Math Students - Shawa Mahan & Julie Witherow - PPCC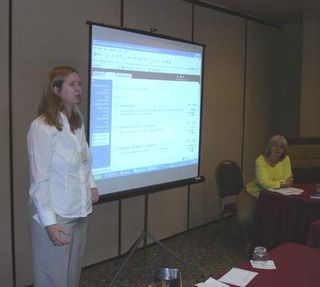 This was an interesting presentation and talked about some of the challenges of teaching math online.

3:15 - Digital Datacasting - James Morgese, President & General Manager, RMPBSGood conversation and presentation...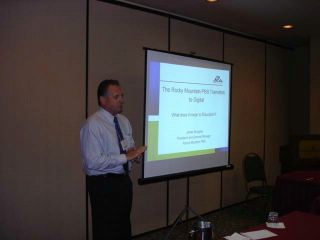 4:15 - Using Voice Over IP to Supplement Distance Learning, Andreas Polycarpou, Paul Novak - University of Denver



This was an interesting presentation that included a nice overview of distance learning. I was really surprised how several students in this class really went out of their way to attend the VOIP sessions.